Simple to throw together they are loaded with flavor and a great way to switch up the everyday lunch routine. One roll up serves as the perfect snack, or two would serve as a lunch portion.
Details
Ingredients
Natural Emmentaler Swiss Cheese By Applegate Farms
Corned Beef
2 medium slice – each 0.75 ounce
(42g)
Instructions
1. Arrange the emmental slices and layer with a piece of corned beef.
2. Stir together the mustard, mayonnaise and garlic powder. Spread half over each piece of sliced beef.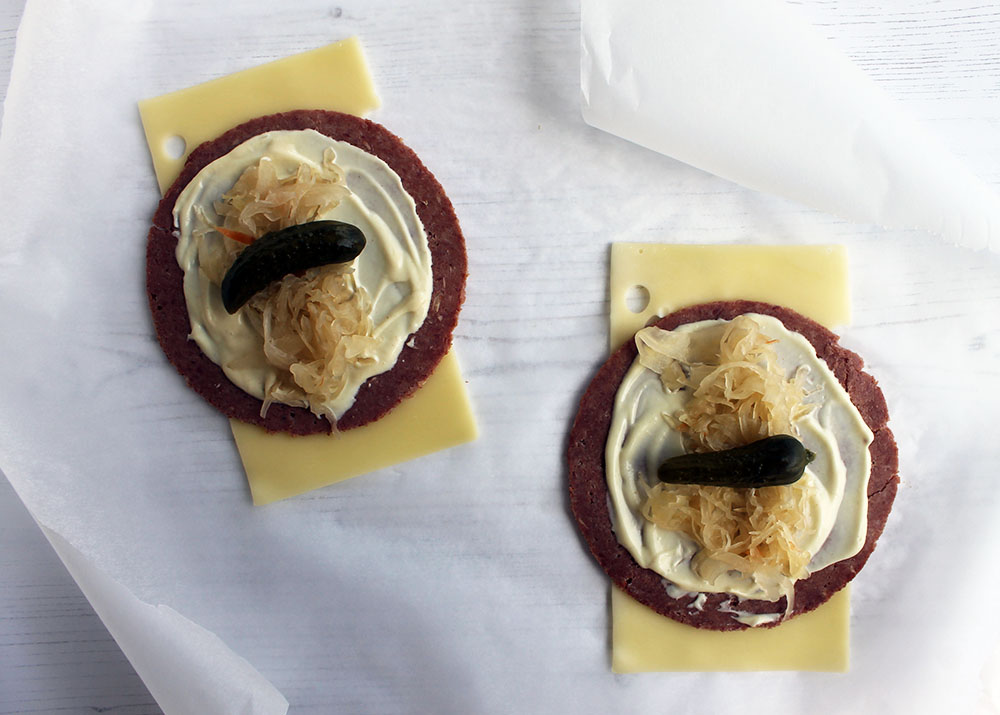 3. Spread one tablespoon of sauerkraut along the center of each beef slice and top each with a dill pickle.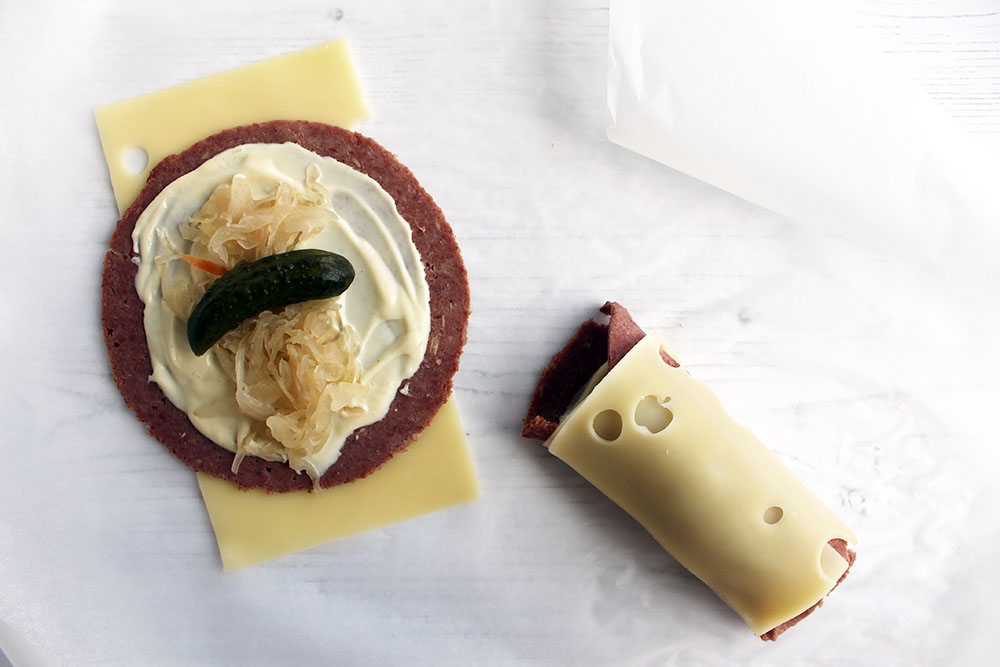 4. Roll the cheese slice tightly around the fillings, pin with a toothpick to hold if needed.
Keto Reuben Roll Ups
Serving Size:
1 servings

Serving Weight: 3oz (86g)
| Nutrient | Value | % Goal |
| --- | --- | --- |
| Calories | 191.6 | — |
| Total Carbs | 2.2g | 7.5% |
|   Net Carbs info | 1.2g | 3.9% |
|   Diabetes Carbs info | 1.3g | — |
|   Fiber | 0.9g | — |
|   Starch | 0.4g | — |
|   Sugar | 0.9g | — |
|   Added Sugar | 0.3g | — |
|   Sugar Alcohols | 0.2g | — |
| Protein | 10.0g | 7.7% |
| Fat | 15.3g | 11.8% |
|   Cholesterol | 32.3mg | 10.8% |
| Glycemic Load | 0.7 | — |